NORM and TENORM issues address the radioactivity associated with naturally occurring radionuclides.
NORM

stands for Naturally Occurring Radioactive Materials and

TENORM

means Technologically Enhanced Naturally Occurring Radioactive Materials.

During the decay chains of uranium and thorium occur different natural radionuclides, at naturally occuring concentrations. NORM also concerns non-chain radionuclides such as K-40.
TENORM are formed by elevating the levels of radioactivity of NORM in the usable products or in the waste products.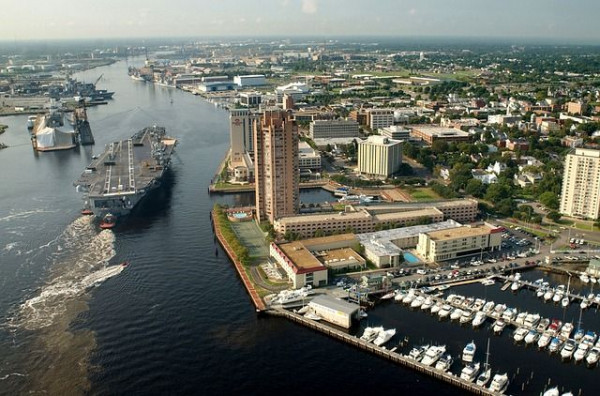 Usual TENORM source from:
sediment dredging in harbours and rivers
mining industry through their waste
energy production through their waste
from water treatment through their waste
consumer products
Gross alpha and gross beta activities, as well as radium-226 and radium-228 are the principle radionuclides measured for NORM and TENORM testing.
ALS can propose more radionuclides to meet your analytical needs using high resolution gamma spectrometry. Contact us to precise your needs.
Here is a short overview of natural radionuclides available in ALS with our standard limits of quantification
Description
LOQ (1)
Amount needed
TAT (days)

Gross Alpha Activity

500 Bq/kg DW

~ 2 g pulverized to

<0.074 mm

7

Gross Beta Activity

500 Bq/kg DW

~ 2 g pulverized to

<0.074 mm
7

Gross Beta Activity corrected for K-40

500 Bq/kg DW

~ 5 g pulverized to

<0.074 mm
7

Radium 226 and radium 228 by HR gamma spectrometry

~1 Bq/kg DW

~ 5 g pulverized to

<0.074 mm

21

Lead 210 volume activity

25 Bq/kg DW

~ 5 g pulverized to

<0.074 mm

30

Radium 226 by scintillation emanometry after decomposition and separation

~30 Bq/kg DW

~ 5 g pulverized to

<0.074 mm

21

Natural radionuclide by HR gamma-spectrometry (U-238, Th-234, Th-230, Ra-226, Pb-210, U-235, Pa-231, Ac-227, Th-227, Ra-223, Ra-228, Th-228, K-40)

~1 Bq/kg DW

~5 Bq/kg DW (Pa-231)

~10 Bq/kg DW (U-238, Th-234, K-40)

~50 Bq/kg DW (Th-230, Pb-210)

~500 mL

21

Uranium (U) by photometry

50 Bq U-238/kg DW

(= 4 mg U/kg DW)

~ 5 g pulverized to

<0.074 mm

7